The Philadelphia Trumpet - July 2002
Modern Slavery - page 2
---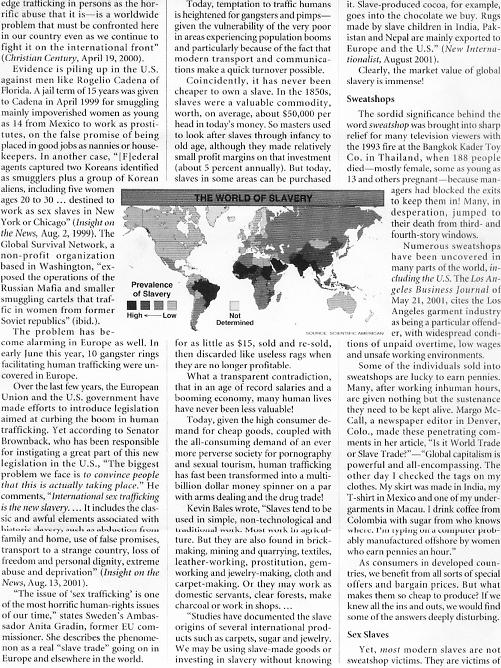 Please note the black area on the map, indicating that the west coast of British Columbia is thought to be one of the hot-beds of this slavery pendemic.
On to page 3 of the article, "Modern Slavery"
www.ourcourtssuck.com
You be the Judge!
idslayer@ourcourtssuck.com
Back to Our Courts...
My Horror Story
Evidence
Threats
Authorities
Politics
Addendum
Another Horror Story
Pedophile Protection Program?
A Tale of 2 Lawyers
Pig in a Poke
WCB, Attorney General and Others, Acting in Collusion, Fraud and Other Shenanigans
Revenue Canada Caught in the Act
Eddie Haymour's Plea to the Queen
Take a Trip...
Buy My Signs
The BookStore
Links