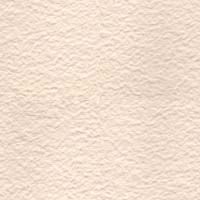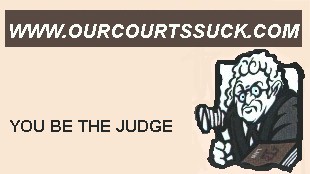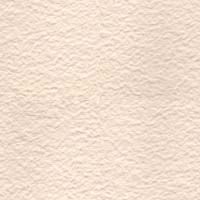 ---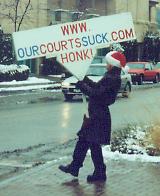 While demonstrating in front of the Kelowna Law Courts, Victor S. Janecki, that same peeved lawyer who'd previously said discreetly as he passed by me; "I wish you'd just f___ off!" now challenged that my behavior was disgraceful!

I replied that, try as I might, I could not hold a candle to the disgraceful conduct that went on within those hallowed walls of our law courts.

Imagine my surprise when he asked me what I thought should be done about it! I was, even as uncommon as it is for me to be - speechless! So I wrote him the following letter...
---
David-Hunter: Thomson
725 Franklyn Road
Kelowna, British Columbia V1X-3T9 Phone: (250) 765-6826

March 18th, 2004
Victor S. Janicki, Barrister and Solicitor
P.O. Box 20006, RPO Towne Centre
Kelowna, British Columbia V1Y-9H2 Fax # (250) 717-3900

Re: Disgraceful conduct
Mr. Janicki:
Further to our conversation at the Kelowna Law Courts building, and specifically regarding your insistence that I provide a solution, I'd be happy to.
Let's start by (re)establishing independence of the courts. We have no independence now because there remains no deterrence from straying from such an integral aspect of the Integrity of our Courts, to such degree that I would "disgrace" your esteemed establishment with my "disgraceful conduct". That was precisely the issue that you raised with me, you'll agree.
"Impossible task", I can imagine you saying. A large task, a grevious burden even, but this would be the 1st thing you'd have to accomplish unless you wish to provoke others to join me.
Let us start with Master Michael Bishop who presides over matters, such as those that concern his old-time law partner, Howard Berge, who is in my mind, guilty of obstruction of justice (Section 139 (2) of the Criminal Code) and criminal negligence (Section 219 (1) a and b of the Criminal Code) as the comments of the Honourable Associate Chief Judge E. M. Burdett so irriffutably illustrate in her recent ruling against Howard Berge, (keeping in mind that at the time, Berge was the president of your Law Society):

"The attempt to dispose of the open beer can, the consumption of mouthwash, and the ingestion of the pills were deliberate, conscious attempts to thwart the police investigation."
"In my view the aggravating features in this case are the aberrant driving which caused the accident, the consumption of alcohol, and Mr. Berge's behaviour."
" With respect to the area where the accident occurred, it is described by the witnesses as a mixed residential and commercial area. It is obviously a busy intersection. It is extremely fortunate that Mr. Berge did not strike another vehicle or, worse, a pedestrian..."
While these are merely good places to start, I trust that you do recognise your duty as an Officer of the Court, to uphold your Duty in restoring the Integrity to Our Courts.
As such, exactly what is it that you intend to do?
Let me hear back from you by letter.
Yours very truly,
David-Hunter: Thomson
c.c. et al
---
Not long after e-mailing a copy of the above letter to Prime Minister Paul Martin, I recieved a visit from Corporal S.B. (Steve) Albrecht of the Royal Canadian Mounted Police. He informed me that Paul Martin was considering a visit to Kelowna and had expressed concerns, requesting that Corporal Albrecht attend to my residence to seek my co-operation in completing a "questionaire".
I did indeed co-operate, after which, I wrote Corporal Albrecht a letter, again e-mailing a carbon copy to Prime Minister Martin, to be sure that my intentions would not be mis-construed.