The Province Newspaper - Sunday August 4, 2002
Child Abduction Threat has Parents on Edge
---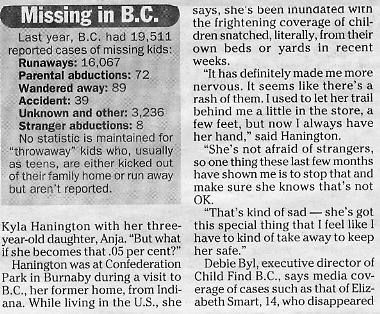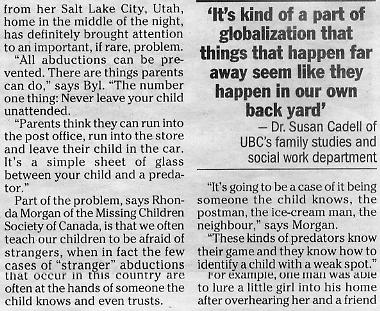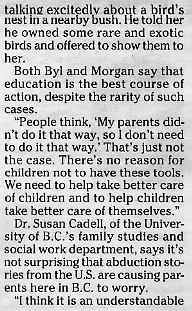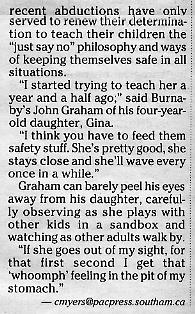 Tips to Teach Your Children
(rest of article)
www.ourcourtssuck.com
You be the Judge!
idslayer@ourcourtssuck.com
Back to Our Courts...
My Horror Story
Evidence
Threats
Authorities
Politics
Addendum
Another Horror Story
Pedophile Protection Program?
A Tale of 2 Lawyers
WCB, Attorney General and Others, Acting in Collusion, Fraud and Other Shenanigans
Revenue Canada Caught in the Act
Eddie Haymour's Plea to the Queen
Pig in a Poke
Take a Trip...
Buy My Signs
The BookStore
Links